I'd like to get back to blogging regularly, and I'm going to start by doing a once a month recap of everything I've worked on! This month I'm posting a day late, because I didn't type this up in time to post by June 30, but the plan is to post in the last week of each month. So, here's a little review of what I've been up to for the month of June, 2017!
"Cool Down"
I did this 12″x16″ acrylic painting for an art contest at a local art store. It was themed "Cool Down", so had to be all in cool colors, and in a landscape orientation. Lioness reference from WildlifeReferencePhotos.com. (My favorite animal reference photo source!)
"Opulence"
One of my new favorites! I did this colored pencil drawing as part of a new series which will feature women with somewhat exotic pets/animal companions. I love the concept of animals befriending humans and want to portray that in my art.
I have been wanting to improve my style and skill on faces for a while, so on seeing a recommendation by an artist whose style I love (Glenn Arthur Art), I have been using the "Andrew Loomis method" found in his book Drawing the Head and Hands. It has been immensely helpful for me with placement of facial features and making my faces look more realistic and not so cartoony! Proportions are so difficult to capture, and the book has been helping a lot.
Some sketches using this drawing technique.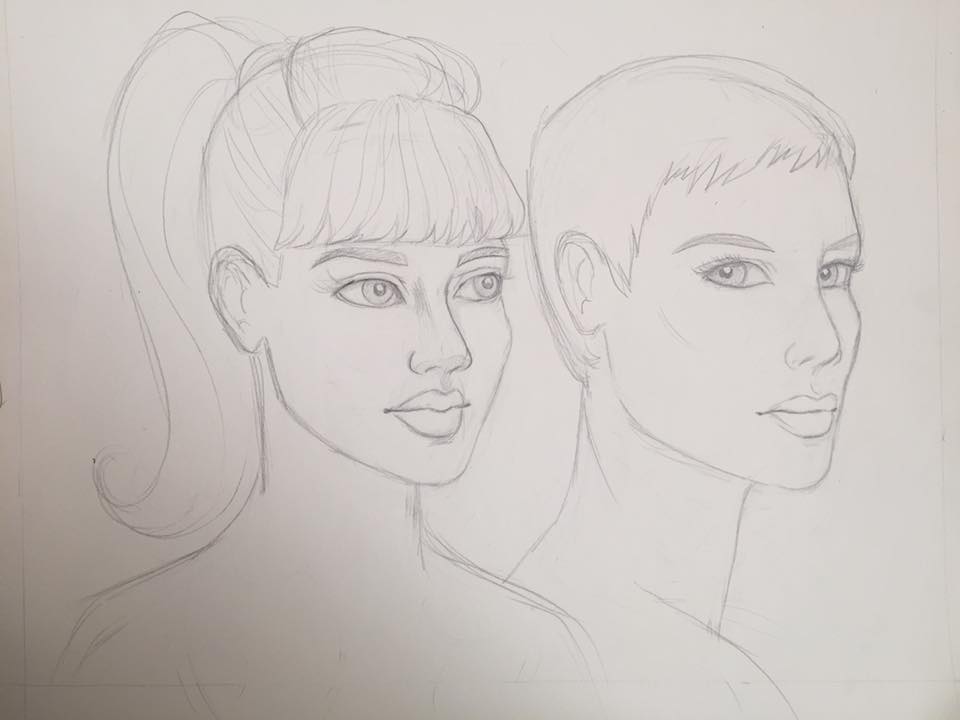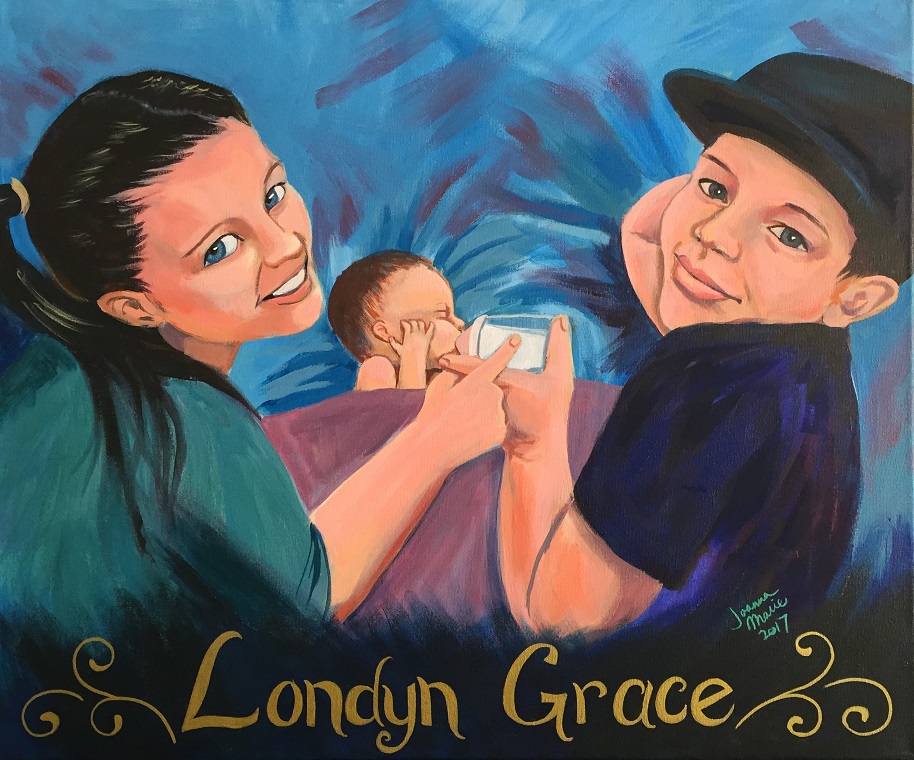 I finished these two acrylic In Remembrance paintings, one requested by a friend for the family of a baby girl who had passed away (top), and the other for my husband and his family, a portrait of his grandfather who passed away a year ago in June (left).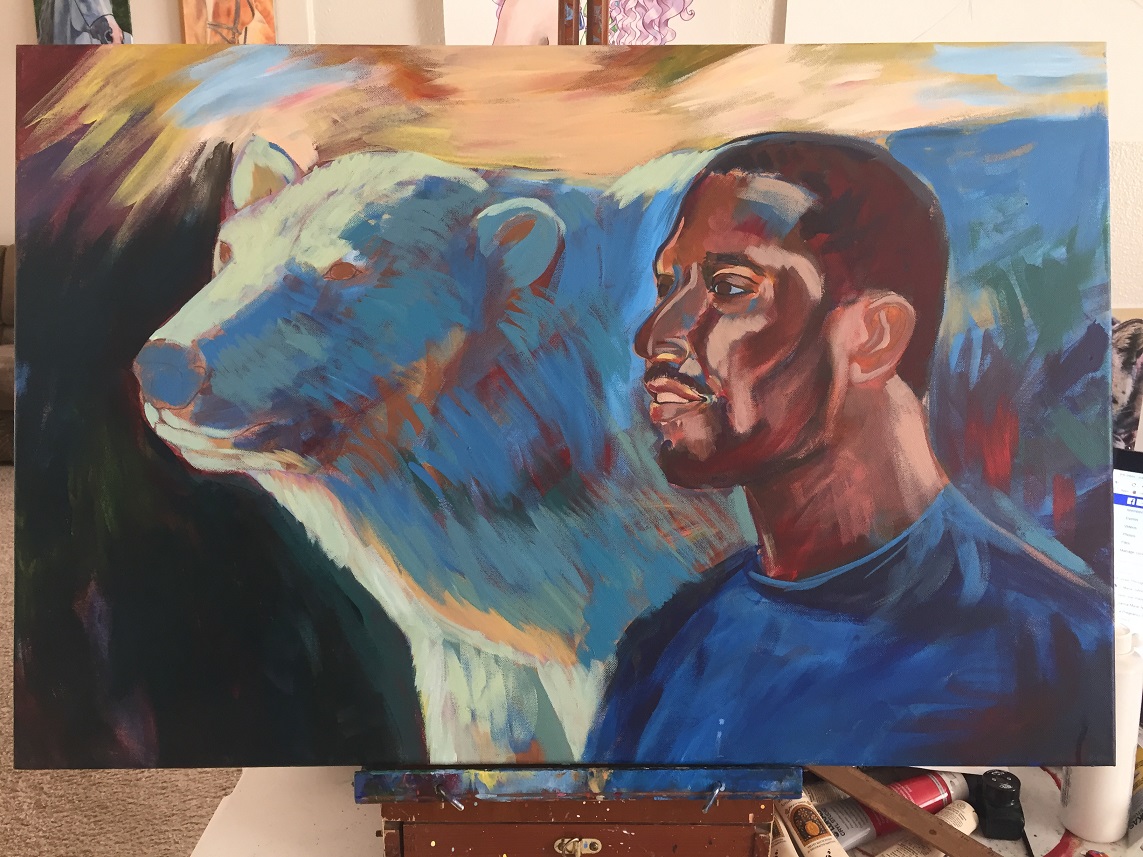 (Top) This acrylic painting is one of my largest to date (2ftx3ft) and is referenced from a photo of my husband and a polar bear photo from WildlifeReferencePhotos.com.
(Bottom) A colored pencil drawing similar in style to "Opulence" above, though slightly larger. Only about half done, maybe a little less than half.
So, that's what I've been up to in June! Looking forward to what July has in store. How has your month been going?
Don't miss the blog post I wrote about the music that has been inspiring me lately!