Here's what I've been up to through the month of July, 2017!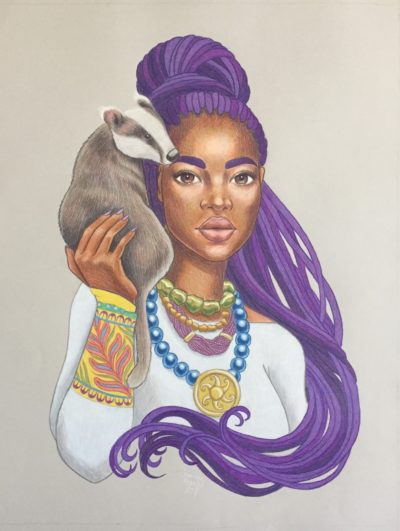 "Elegance"
I shared a progress picture of this colored pencil drawing last month, and have since finished it! This is the second in a series I'm calling "Animal Companion". I really am enjoying drawing some different animals (have mostly done only cats and horses), and this one turned out so great. This was my second time drawing a badger (though the first time was some Brian Jacques "Redwall" fanart 😀 ), and likely not the last!
"Hot Fudge"
Last year for Inktober, I did a sketch and then digital painting for the word "Treats" of a lady with cupcake hair. In that vein, I created this for #HotFudgeSundaeDay, 2017! The concept was just so fun, I had to create another one. You can see the finished digital painting as well as the original pen and ink sketch that I drew.
This digital painting was available for download as a phone wallpaper from my Instagram story, and you are welcome to download from here and use as a wallpaper!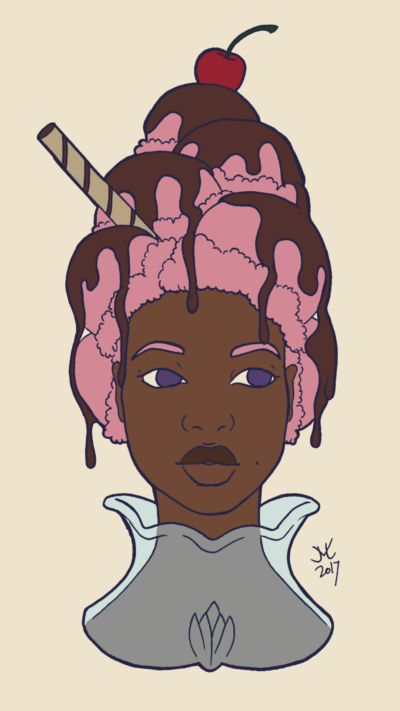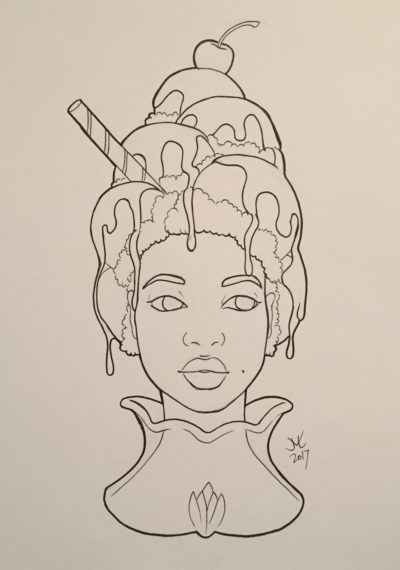 "Steadfastness"
This is another piece I had shared last month, in a very unfinished state, and am so glad to be able to share it with you now! The man in the painting is my husband, and bear is referenced from Wildlife Reference Photos. I wanted to do a painting that would reflect the strength, peace, and tenacity of a man who truly cares for and protects his family. A man with passions and dreams, who wants to help others realize theirs as much as he does his own.
Acrylic Paint, 24″x36″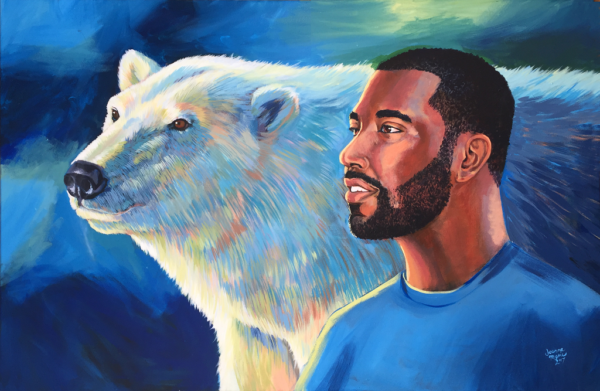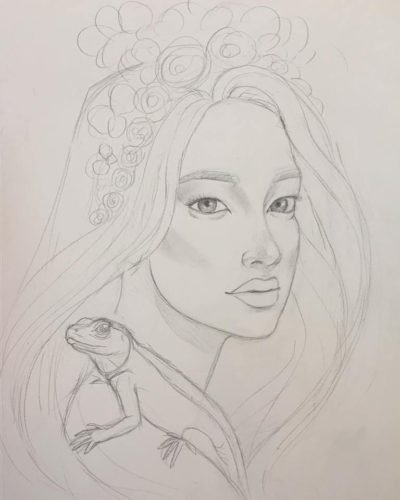 Here is the third in my "Animal Companion" series! It seems like each one is slightly more out of the box… no idea what I'll draw next! Anyhow, here is a lady and her Chinese water dragon. I waited until I transferred it before drawing in the headpiece, but she is going to be wearing a headpiece made of orchids and roses, inspired by the photo below, created by Freckles Fairy Chest.
Geek Out
My new business card design arrived and I LOVE IT!!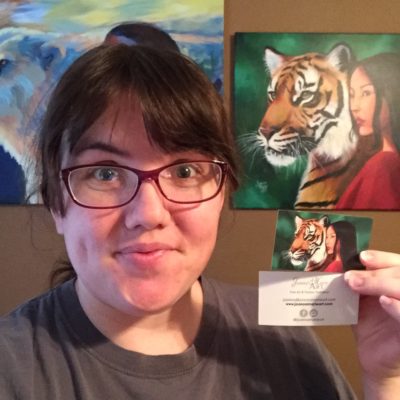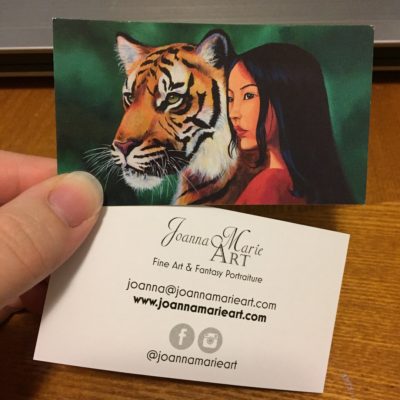 So… that's been my month! How has your July been? Drop me a line below! Don't forget to subscribe… I have some exciting news plus a giveaway coming soon, and my subscribers will hear about it first! ♥